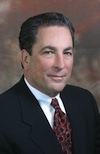 Bud Carter has spent a lifetime in search of the perfect barbecue – and collecting pithy quotes. As he puts it, "salient snippets designed to improve your bottom line, or, at the least, your disposition."
Carter's predisposition to quotations first surfaced during his years as a hell raising publisher of an issues oriented publication in Peoria, Illinois. He would put a quote pertinent to the expose of the day on the front page of each week's issue. Later, after being recruited to be the first Atlanta Chairman for Vistage International (a world wide organization for Presidents and CEOs of businesses then called TEC, The Executive Committee), the former broadcaster (radio and TV news before his newspapering days) starting jotting down key phrases providing laser focus from the speakers to his groups.
It wasn't too long before his members, all CEOs of Atlanta area companies, started asking for a collection and Volume I of Chairman Carter's Pithy Quotes was born. A few years later, Vistage purchased an edition for all its members. Today, more than 27 years since Bud chaired his first CEO meeting, more than 16,000 copies are in circulation literally around the world.
A jazz enthusiast (he worked his way through college at the University of Missouri as a disc jockey, playing rock n roll from 8 to midnight, and jazz from midnight to 2AM), Carter is quick to note contributors to his collection include not only Peter Drucker, Jack Welch and Peter Collins (obvious sources), but also Al Capone, Bat Masterson, Bo Diddley and Pogo.
Carter serves on the Boards of The Spring Newspapers, Columbia Property Trust and the Coles College of Business at Kennesaw State University. Prior Board experience includes Wells Real Estate Funds, Rockbridge Commercial Bank, Creative Storage Systems, DiversiTech, WaveBase9, Piedmont REIT. And he has burdened all his colleagues, past and present, with various editions of his book.
Bud confesses to five passions in life: baseball, the pursuit of the perfect barbecue, jazz, and racquetball – a sport in which he strives to accomplish mediocrity – and, of course, collecting quotations, including those from readers. Heard any you'd like to share? His email address is Budcarter@aol.com