Chairman Carter's Collection of Pithy Quotes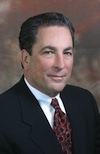 Bud Carter's collection of business quotes is the by-product of more than 27 years as Chairman for Vistage, an international organization for CEOs.
In that capacity, Carter has heard more than 500 speakers, copying their more salient comments, adding others found in the business press, and then compiling and publishing them for his members, other Vistage Chairmen and the general public.
16,000+ Copies

First published in 1990, more than 16,000 copies of Chairman Carter's Pithy Quotes are now in circulation literally around the world.

A Great Gift

How often can you give the gift of inspiration? Order Pithy Quotes now for someone you know and reap their thanks all year long.

Make Yourself Known

Words of wisdom know no bounds of fame or wealth. We'd love to add your salient snippet. Click here and share your pearls of pithiness.